QUALITY UNIVERSITY EDUCATION
A University in Kenya that trains for the 21st century workplace.
Tangaza University College delivers quality market-oriented degrees.
SCHOLARSHIP
5O
%
Partial scholarships on specific degree programmes
MOTIVATION
Get the support you deserve
We offer partial scholarships to some of our most motivated students. The scholarships are offered on merit based on a criteria.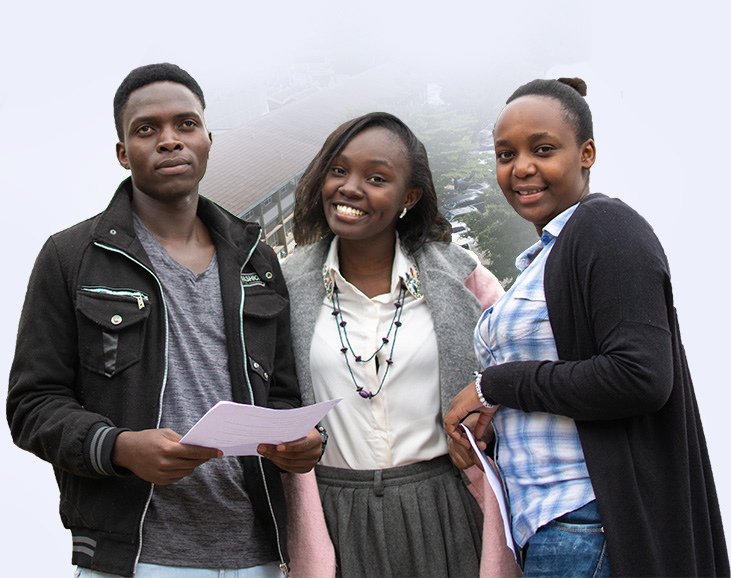 Our ENVIRONMENT
Great for students to study and live in.
MODERN AND ENGAGING EDUCATION
A unique and distinct brand
Tangaza University College offers a brand of education that believes in: Serving society, being responsive to the marketplace, close support of students, international collaboration and ethics in act & deed.
Faculty
The University's faculty is drawn from all over the world. The faculty's mission is to provide modern quality education for the 21st century.
Studies
Students at the university have a whole range of flexible options in undertaking their studies. Full-time and part-time study options.
International Degrees
Tangaza University College offers degree programmes in partnership with other universities from all over the world.
DECISION Support
Need help deciding?
Get instant clarification and guidance regarding the courses and scholarships we have on offer. Our team is ready to help you answer it all. 
A STRONG REPUTATION
Trusted By Thousands Of Students
"The Tangaza University MBA Programme is for entrepreneurs like me who prefer to be more practical as they take their course."
"I find the lecturers to be very passionate and dedicated in how they teach the students, from how they teach in class to how they examine."
"Tangaza University is the pioneer in offering social transformation courses. They have the facilities and you are assured of finishing the course in time"
Phone
+254 722 204 724
+254 734 420 935
Email
iyspa@tangaza.ac.ke
iysmarketing@tangaza.ac.ke
Office Hours
M-F: 8am - 5pm
S: 9am - 1pm