sOCIAL ENTREPRENEURSHIP CONFERENCE
2nd Annual Africa Conference on Social Entrepreneurship
Tangaza University College is shaping the social entrepreneurship ecosystem
entrepreneurship
Shaping the Tangent of Entrepreneurship in Africa
Tangaza University College's would like to welcome you to the 2nd Annual Africa Conference on Social Entrepreneurship on the 20th and the 21st of september.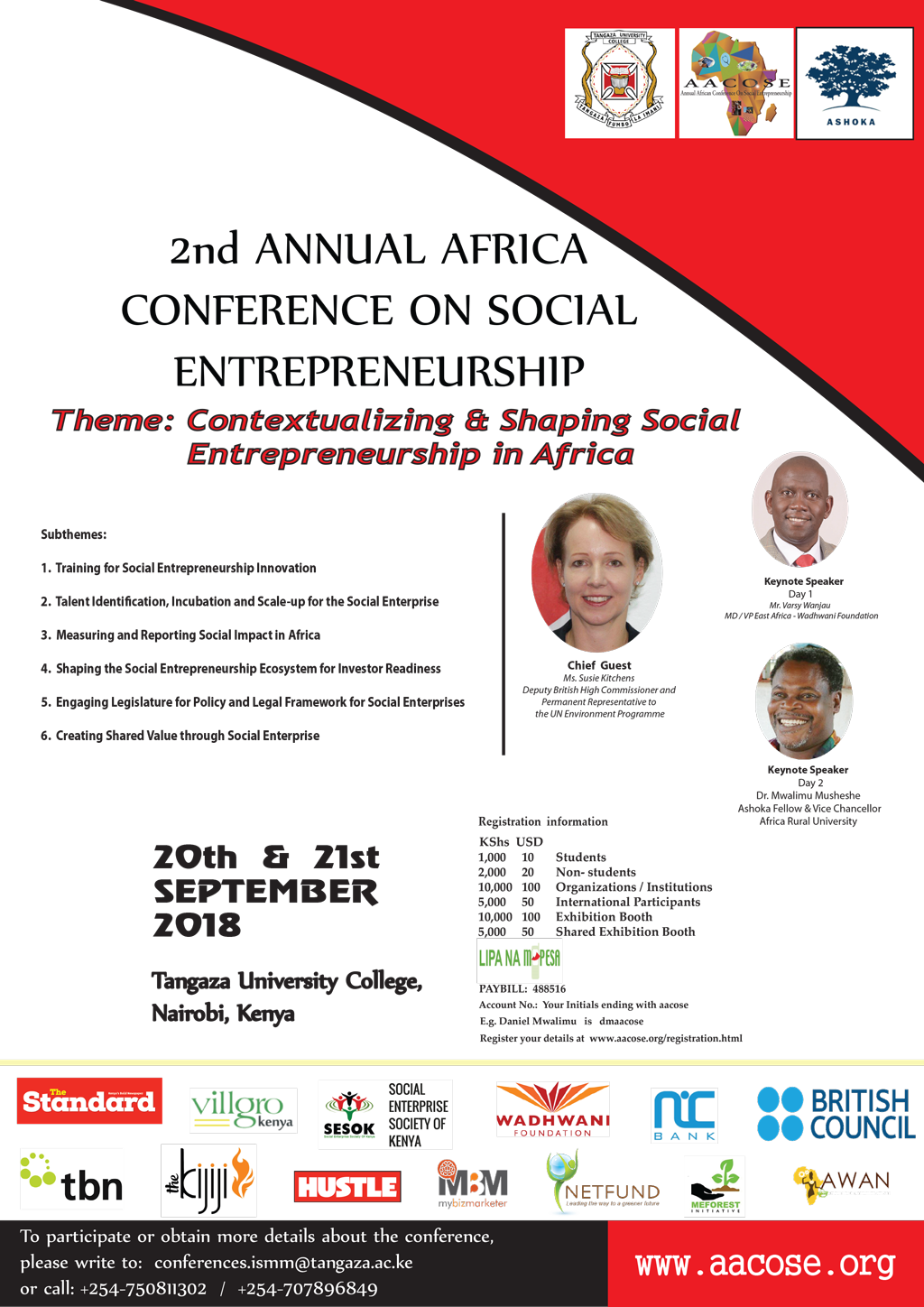 join us for
A Two-Day Exhibition
This conference will create an interface between social entrepreneurs, academicians, financial institutions and organizations that contribute to shaping the organization ecosystem in Africa.
International Participants
exhibition spaces
Book A Space
The goal is to channel the energy of all the actors so that they can influence positively the growth of social enterprises in Africa. We have exhibition spaces which you can book in advance
ksh 12ft by 12ft Shared by 2
ksh 12ft by 12ft Student & Alumni
Check out Tangaza University College Programmes?
Phone
+254 722 204 724
+254 734 420 935
Email
iyspa@tangaza.ac.ke
iysmarketing@tangaza.ac.ke
Office Hours
M-F: 8am - 5pm
S: 9am - 1pm